Berlin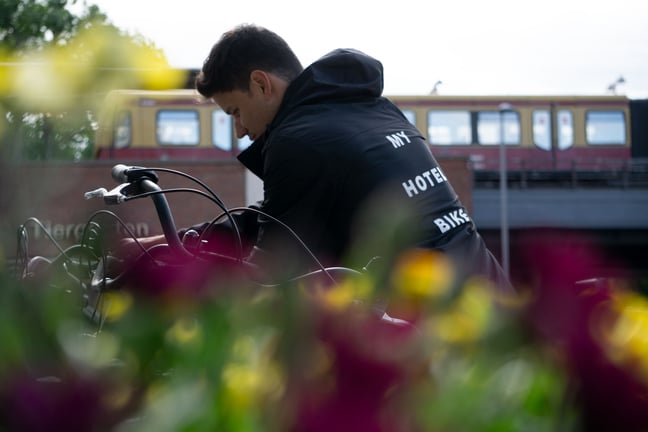 Marius
When Marius started as Operations Manager at MyHotelBike's headquarters in Amsterdam back in December 2020, he would probably not have imagined where he would be in less than one year's time… "Genaú!" Berlin! Having worked as Head Concierge for five-star hotel Pestana, Marius is well aware of the importance of providing visitors from all around the globe with a world-class experience. Above all, that's what he loves to do. When the opportunity came up to franchise MyHotelBike Berlin, Marius keenly presented himself as a candidate. The whole team was inspired by his determination to "ride" into a new living environment and introduce MyHotelBike's passion for cycling in the German capital.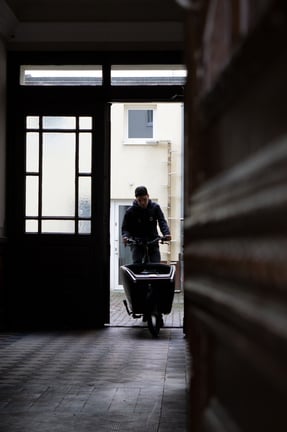 Becoming a Berliner
Berlin's urban area counts more than 4.5 million inhabitants and, little by little, Marius is adapting to the culture of this massive city. He adores it. For him, it all feels like having a brand new home! He is happy to have his good old piano in his living room, a local bakery across the street, and so many inspiring bike enthusiasts around him—to say nothing of the beautiful parks, beer gardens, urban concepts and "chill spots" that the city has to offer. Beside being a pianist, Marius also plays volleyball. He already made a handful of buddies by playing Thursday-evening games in his present-day, West-Berlin neighbourhood. Now that his partner and co-owner Robin will move in with him as well, life seriously begins to bloom in Berlin!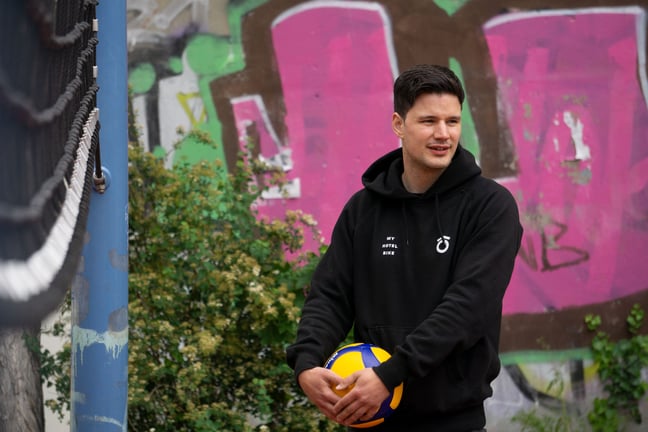 Last Man Standing
For us "Amsterdammers", it's impressive to see how Marius has evolved into a proud franchise owner slash Berliner who thrives on delivering five-star cycling experiences to the visitors of his new hometown—hence, we are applauding our bike buddy who goes by the nickname of Last Man Standing!