Mallorca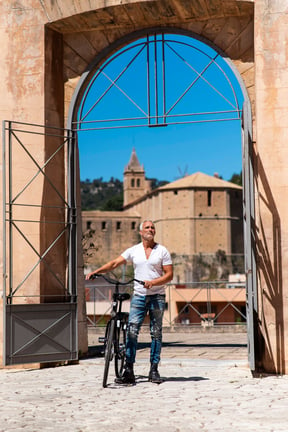 Tony
After having worked more than three decades in several industries outside Mallorca, Tony is happy to be back at his birthplace. An island where he first explored the ocean, learned cycling, climbed towers of castles… and once shook the hand of a king! MyHotelBike Mallorca aligns well with his wish to not only live where his roots are but—together with both visitors and Mallorquins—also add to sustainable and social initiatives in his home region. Ever since he was a kid he has been amazed by the mechanism of the bicycle, inspired by professional cyclists who visit the island for the sole purpose of cycling. Aside from fixing bicycles, Tony has gained mechanical as well as supervising experience in the construction, satellite, automotive and motorcycle industry, which taking together makes him an incredible, all-round mechanic. As a kid, he often joined his father in showing guests the richness of the western Mediterranean Sea's biodiversity on glass-bottom boat tours, which was his father's job. It explains why being friendly towards visitors comes naturally to him!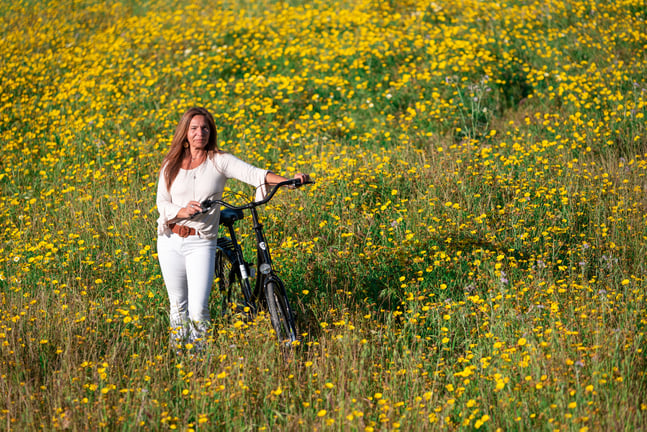 Saionara
When Saionara first set foot on Tony's homeland, she directly fell in love with the Mallorquin culture. Since then she has been fully enjoying its tasty cuisine, passionate people, wonderful mountains, trees, beaches and all those beautiful bright-yellow daisies! As she adores authentic architecture and hospitality, the initial plan was to open a hotel in the centre of Palma's old town. So what would suit perfectly with that initiative? That's right, bikes! Saionara reached out to MyHotelBike to order bicycles but during the conversation something else sparked her mind. A franchise opportunity changed the perspective from one hotel and tens of bicycles to hundreds of hotels and thousands of bicycles. As soon as she talked with Tony about it, she was sure—MyHotelBike Mallorca is made for them. With more than 20 years of experience in the fashion industry and never having lost a single client, Saionara will now take her solution and person-oriented approach to the hospitality industry. She will build further on her impressive track record by providing the island's guests and locals with the most wonderful cycling experiences.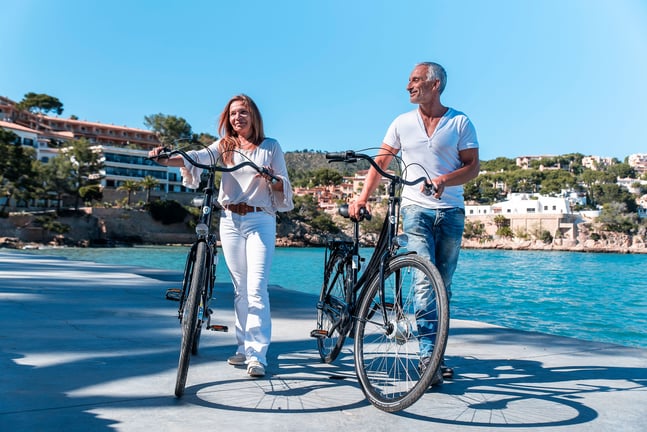 Tony and Saionara
As a couple, Tony and Saionara are now merging their love for each other with their love for bikes. It's a blessing to have them aboard and see people cycling on our MHB 1s all the way in the Balearics!